Counter Balanced Crane CSC550

* Counter balanced chassis placed at the back to allow freedom when unloading
* Ideal for loading and unloading directly at the lorry as well as the lifting and placing in front of loading ramps, machines, etc.
* With double action hydraulic pump, pump lever effective in both directions.
* Lowered using a finely adjustable valve.
* Jib length adjustable in five positions.
* Safety crane hook rotates through 360°.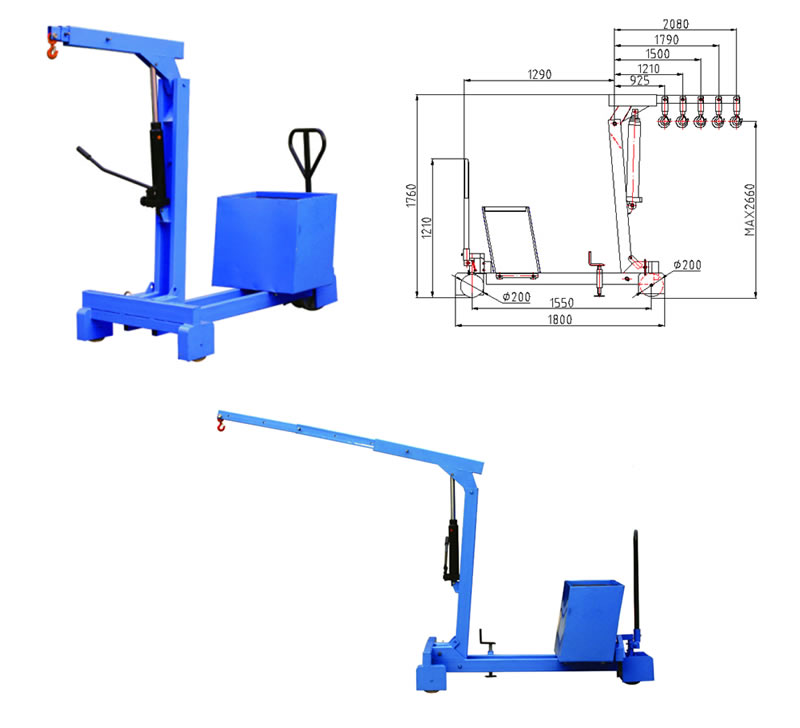 Model

CSC550

The Jib Length

(mm)

925

1210

1500

1790

2080

Max. Capacity

(kg)

550

450

350

250

150

* Warning! Overloading of the use of prohibited!